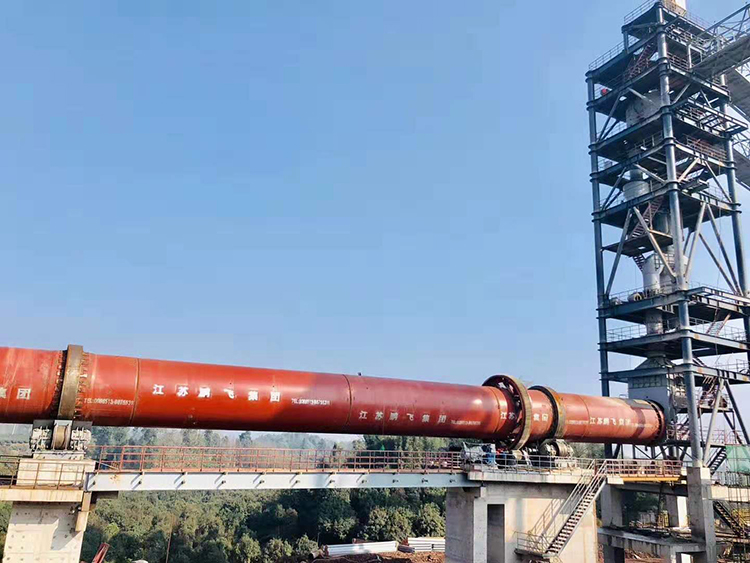 Recently, 20,000 tons of battery-grade lithium carbonate (lithium hydroxide) rotary kiln equipment manufactured by Jiangsu Pengfei Group successfully closed in the customer project installation site, which selected 6 sets of Pengfei rotary kiln equipment.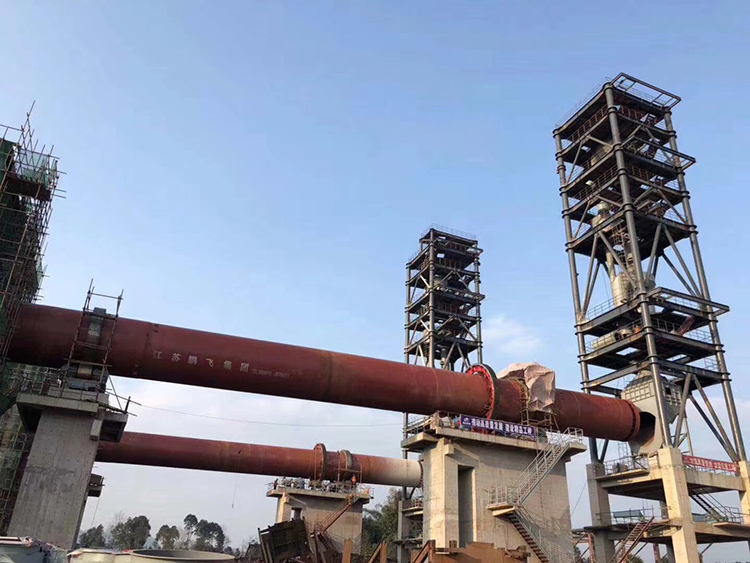 The project is a new energy battery-grade lithium carbonate (lithium hydroxide) production line, which is invested and constructed by Yahua Group. It is scheduled to be completed and put into production by December 2019. After completion, the project will achieve an annual production capacity of 20,000 tons of battery-grade lithium carbonate (lithium hydroxide) and 46,000 tons of anhydrous sodium sulphate (sodium sulfate) by-product.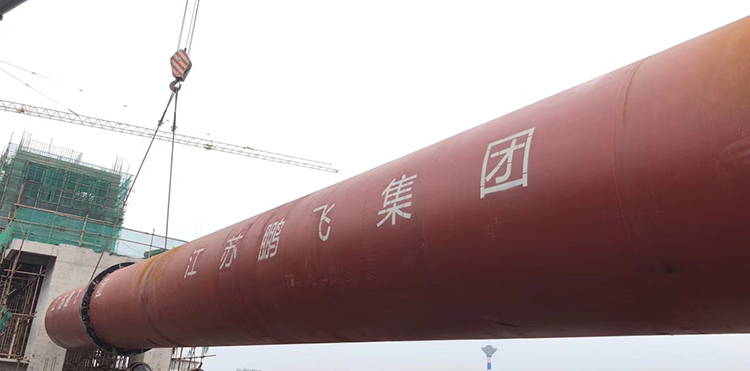 As a supplier of main equipment, Pengfei Group has put forward strict requirements of "high standard, high quality and high efficiency" for this project, and dispatched experienced project managers and technicians to the construction site. Through the active efforts of construction personnel, site design and supervision units, the overall construction of the project is successfully promoted.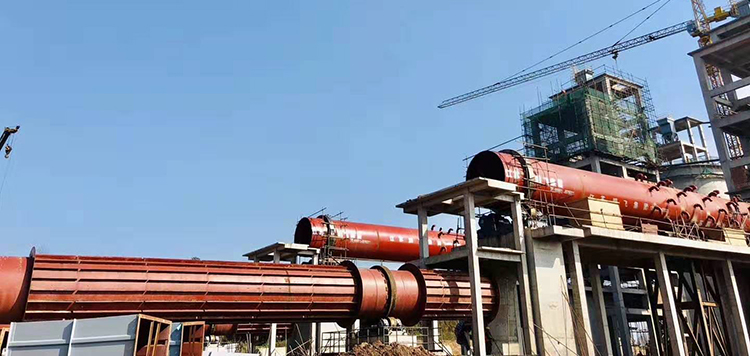 Pengfei Group devotes itself to the development of energy-saving lithium carbonate rotary kiln by applying modern design theories and methods. It has its unique features in process design and manufacturing of mechanical equipment.
1. Lithium carbonate rotary kiln adopts a new type of material which is both heat preservation and environmental protection to reduce radiation heat loss and reduce heat consumption.
2. The kiln head and kiln tail adopt advanced sealing structure, which makes the air leakage coefficient less than 10%, and at the same time meets the requirements of environmental protection.
3. The lithium carbonate rotary kiln adopts the kiln type with larger diameter and shorter kiln body, and adopts two-stage support, which not only reduces the range of movement of the kiln body up and down, prolongs the cycle of ring formation in the kiln, but also reduces the power transmission and reduces the energy consumption.
Lithium carbonate rotary kiln has been widely used in cement, metallurgy, chemical industry, environmental protection and other industries. Lithium carbonate rotary kiln uses rotary kiln as smelting equipment to sinter and roast iron, aluminium, copper, zinc, tin, nickel, tungsten, chromium, files and other metals in non-ferrous metallurgy and ferrous metallurgy. Recently, the application of rotary kiln in the 500 tons lithium carbonate forging and firing line project has been realized.